[row bgcolor="null" bgpattern=false]
[col width="6″ bgcolor="null" bgpattern="false"]
Consumers want to be heard, express their opinion and align themselves with brands that reflect their values.
A study commissioned by global digital agency Wunderman*, in partnership with Penn Schoen Berland, surveyed 2,000 people ages 18-65 in the US and UK. Results show a whopping 79% of consumers surveyed said that brands must actively demonstrate "they understand and care about me" before they consider purchasing. And these findings were consistent regardless of age, geography, or gender.
*Visit Wantedness.com for the breakout data points changing the game.
[/col]
[col width="6″ bgcolor="aqua" bgpattern="true"]
[subrow bgcolor="null" bgpattern=false]
[subcol width="6″ bgcolor="null" bgpattern="false" islast="false"]
Fill out the form to get your free copy of our Seven Critical Questions worksheet and find out if you have what it takes to show up as a loyal brand – a brand they just can't live without.
[/subcol]
[subcol width="6″ bgcolor="null" bgpattern="false" islast="true"]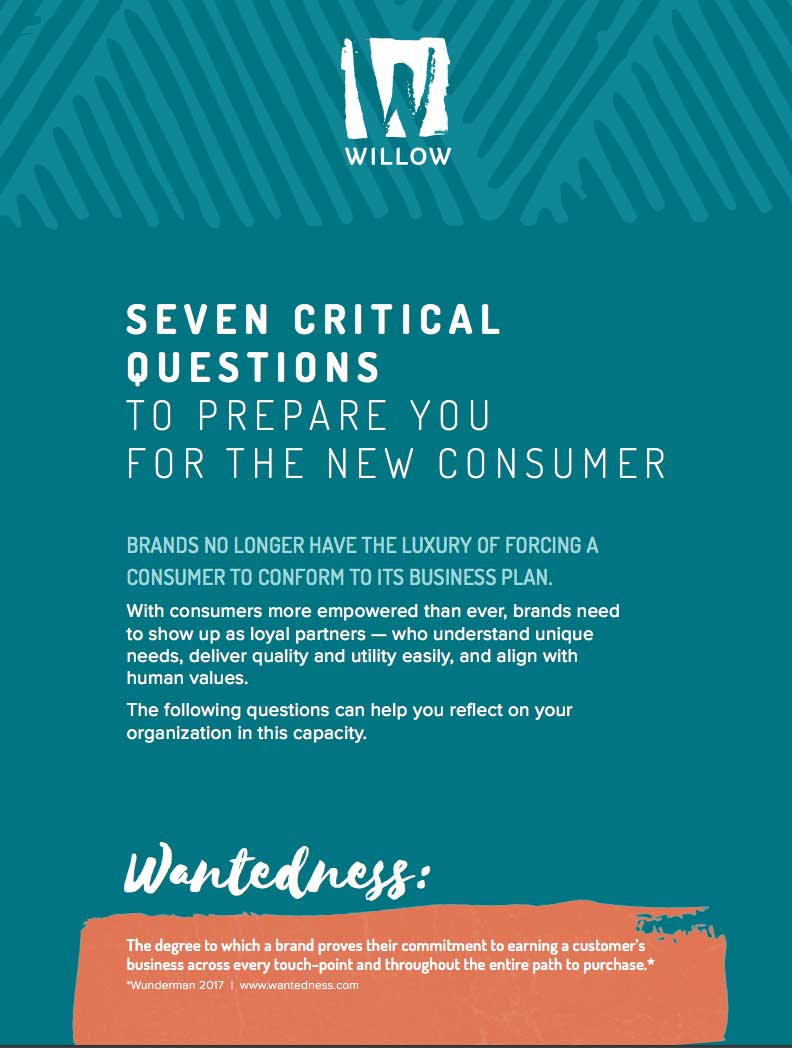 [/subcol]
[subcol width="12″ bgcolor="null" bgpattern="false" islast="false"]
[/subcol]
[/subrow]
[/col]
[/row]